bnClock Help
Help: Weather Settings
bnClock can display a weather forecast for your current, or a selected, location.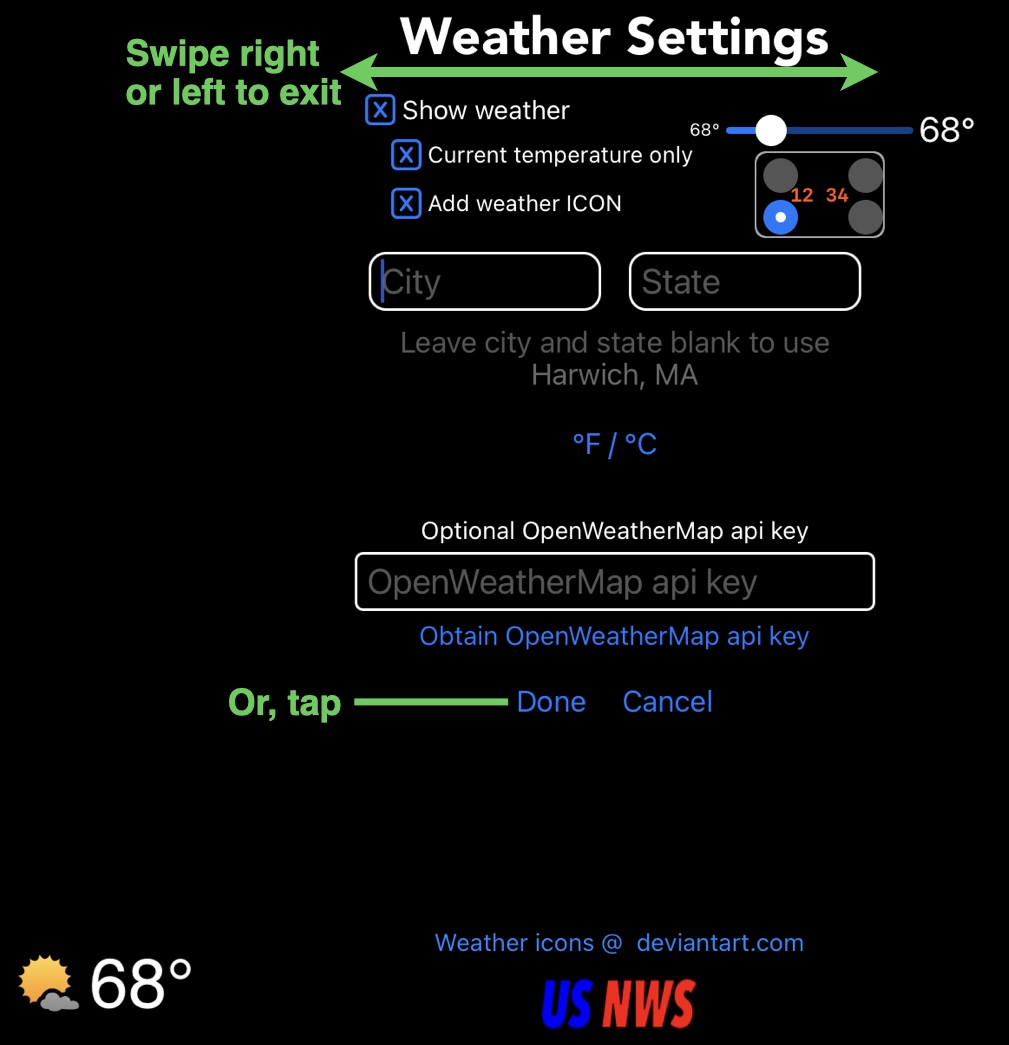 Weather Settings
Swipe right or left† or tap the Done button to exit and save any changes. Tap the Cancel button to exit without making any changes.
The weather display can be disabled if desired. Use the switch next to the Show weather to enable or disable the weather display.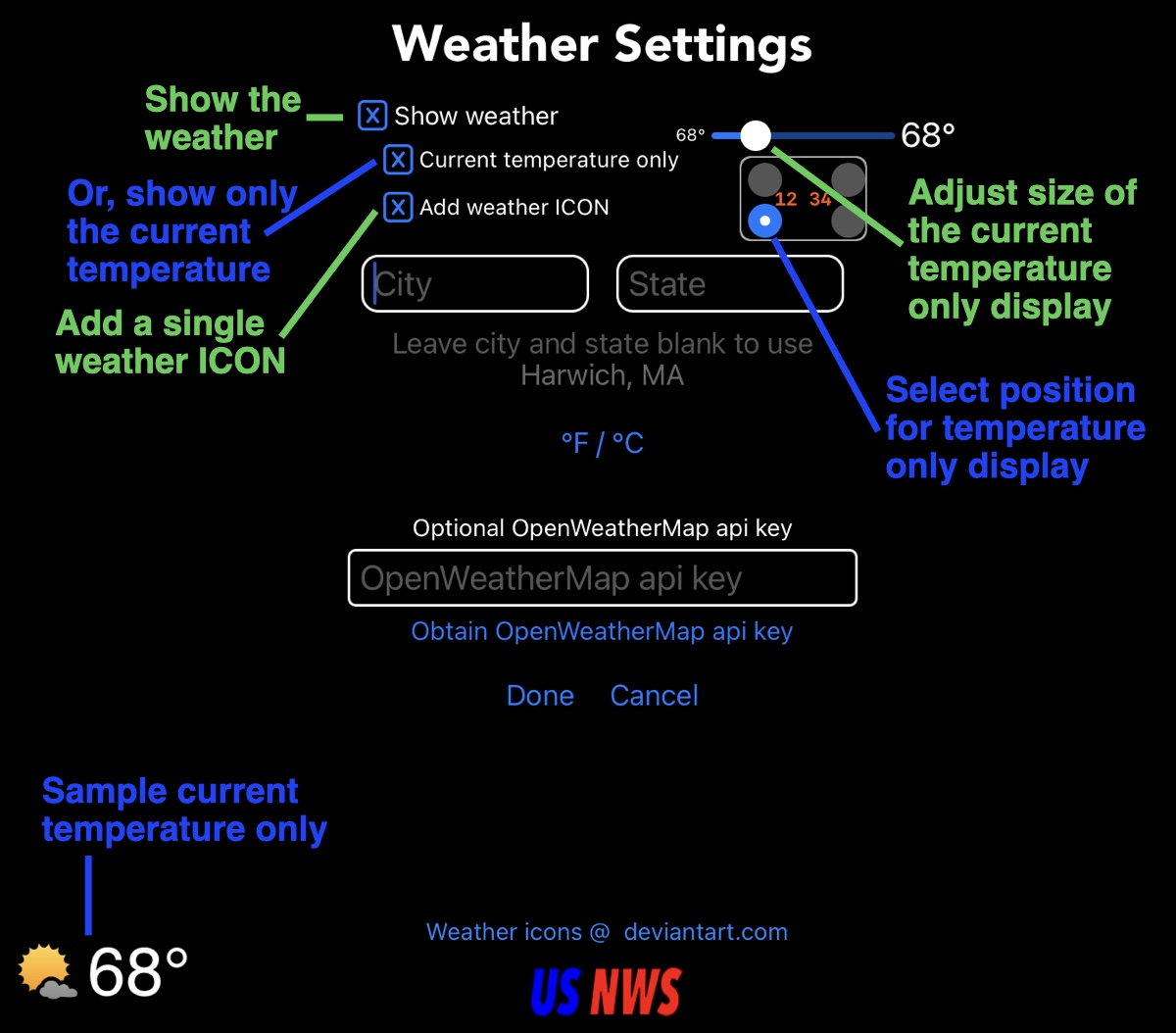 Enabling or disabling the weather display
Weather forecast location
By default, bnClock attempts to use your current location for the weather forecast. Just leave the City and State fields blank if this is your preference.
However, you can also enter a City and State (or country) which was force bnClock to always display the weather forecast for that location.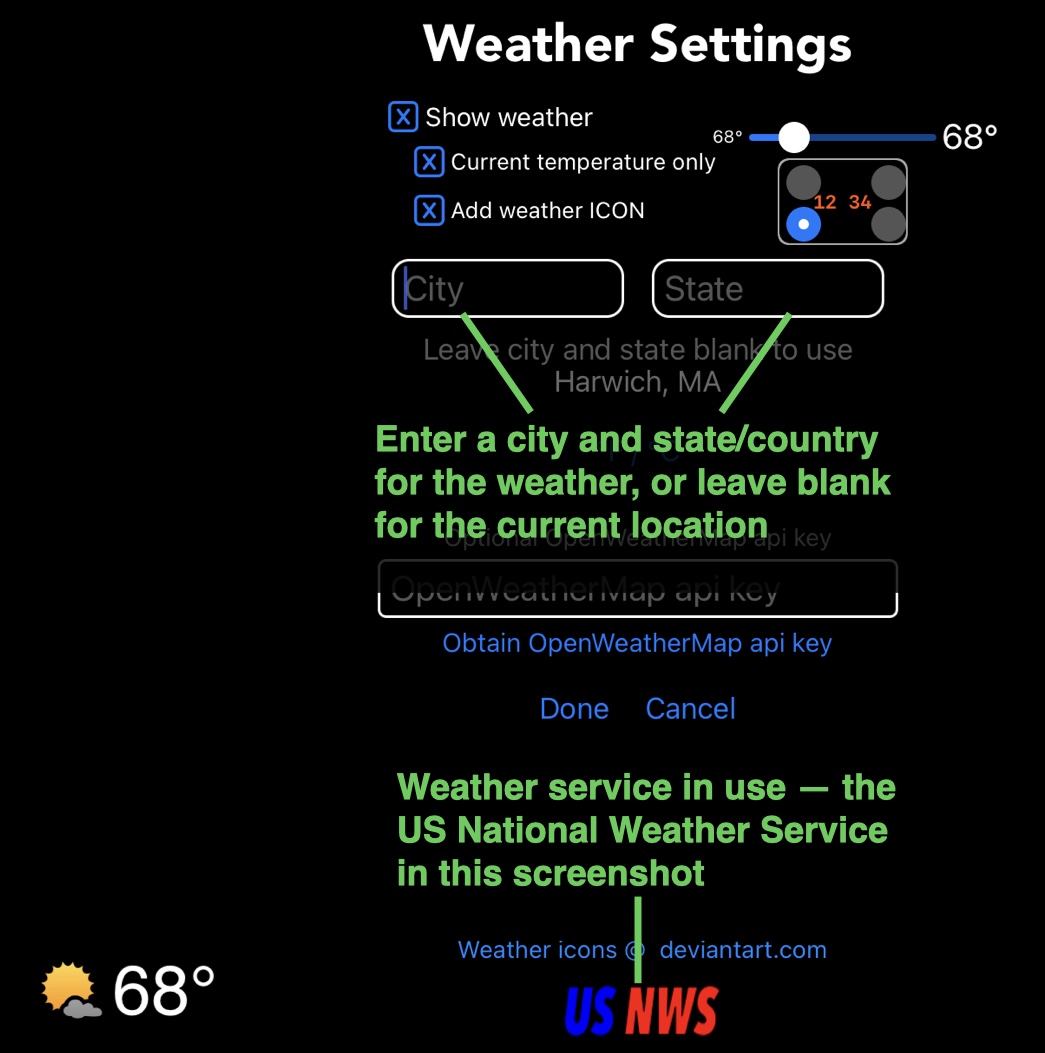 Setting an explicit City and State/Country for the weather forecast
Weather temperatures in ℉ or ℃
bnClock can display the weather forecast temperatures in either fahrenheit (℉) or celsius (℃). When running on iOS10 or later, this choice is controlled by the system setting. Tapping on the ℉ / ℃ button will open the bnClock Settings panel. Go to Settings>General>Language & Region and use Temperature Unit to choose your setting.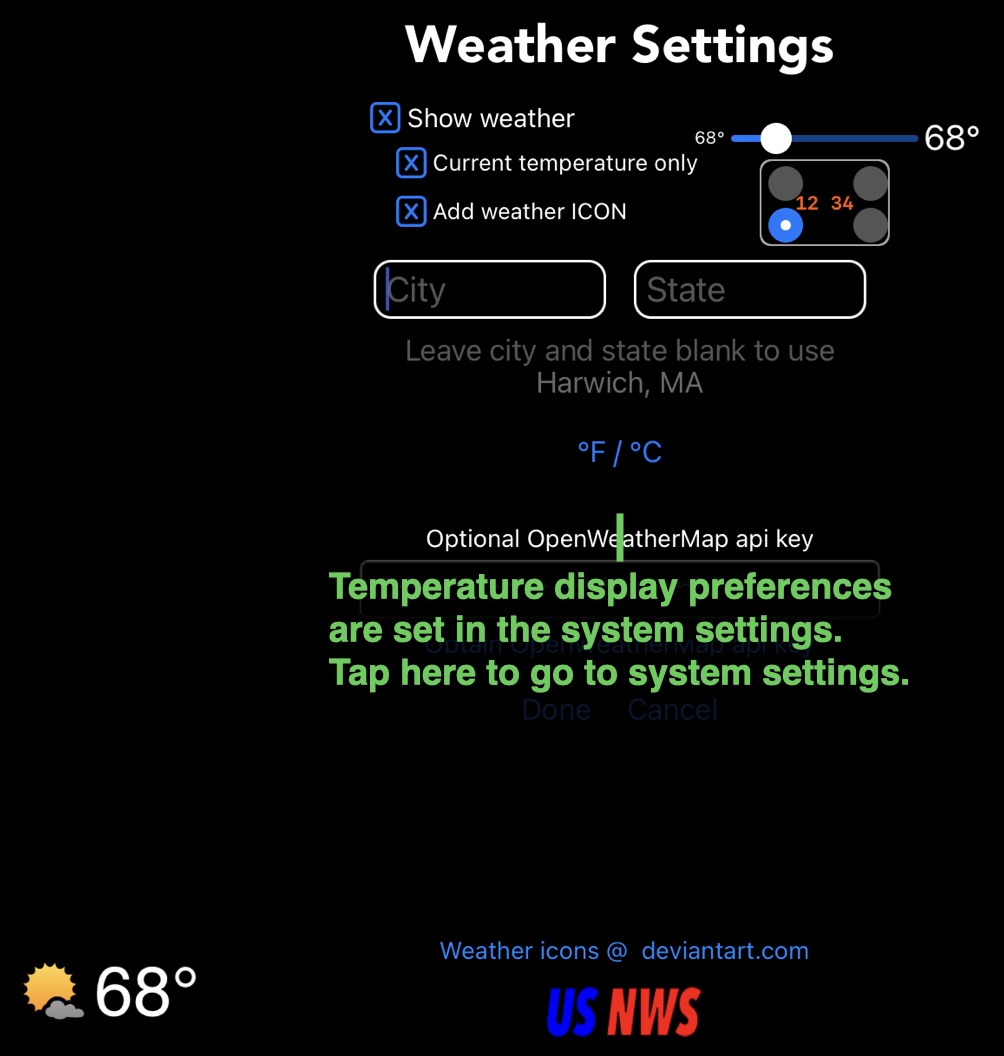 Opening system Settings to set temperature units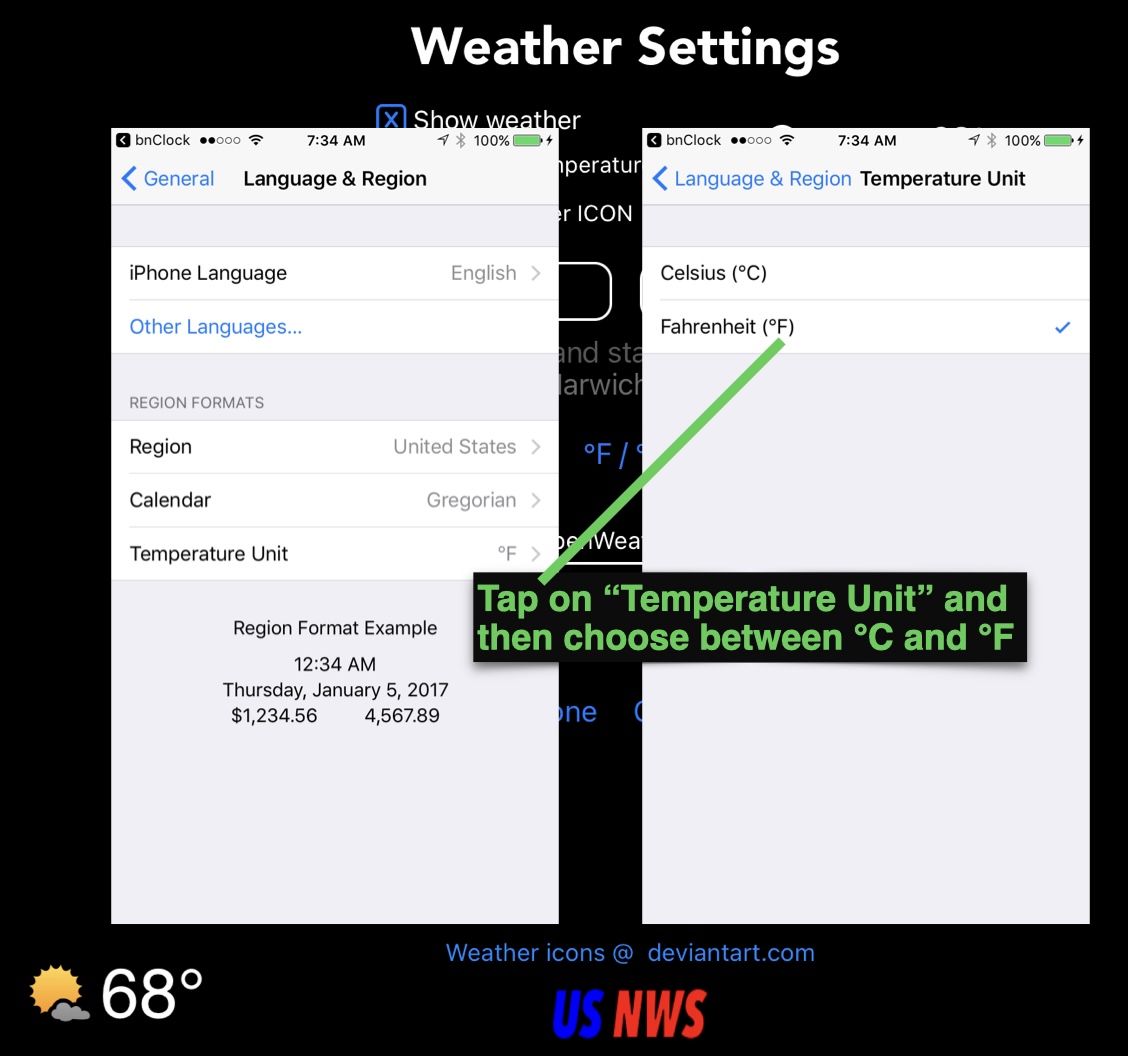 System Settings, Language & Region, Temperature Units
On iOS8 and iOS9, bnClock provides a switch to select celsius (℃) instead of the default fahrenheit (℉).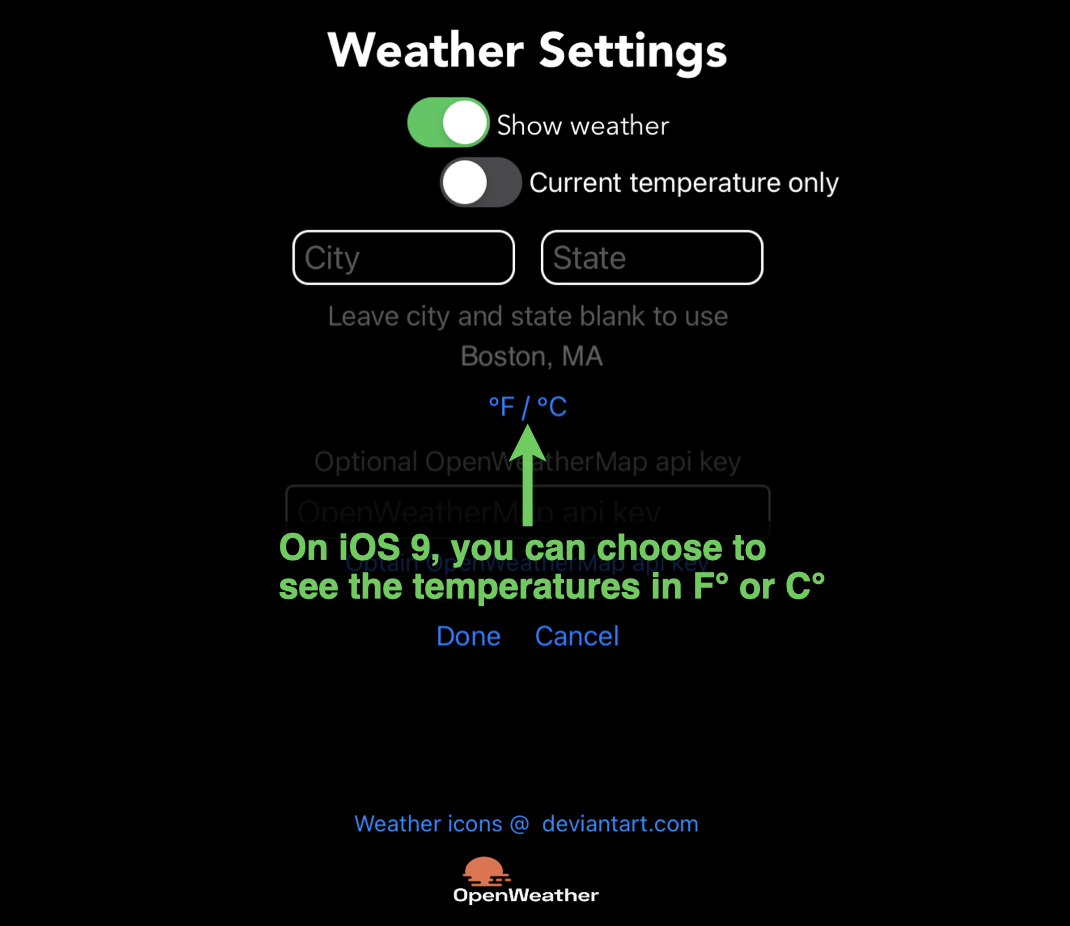 Choosing celsius on iOS8 and iOS9
Credits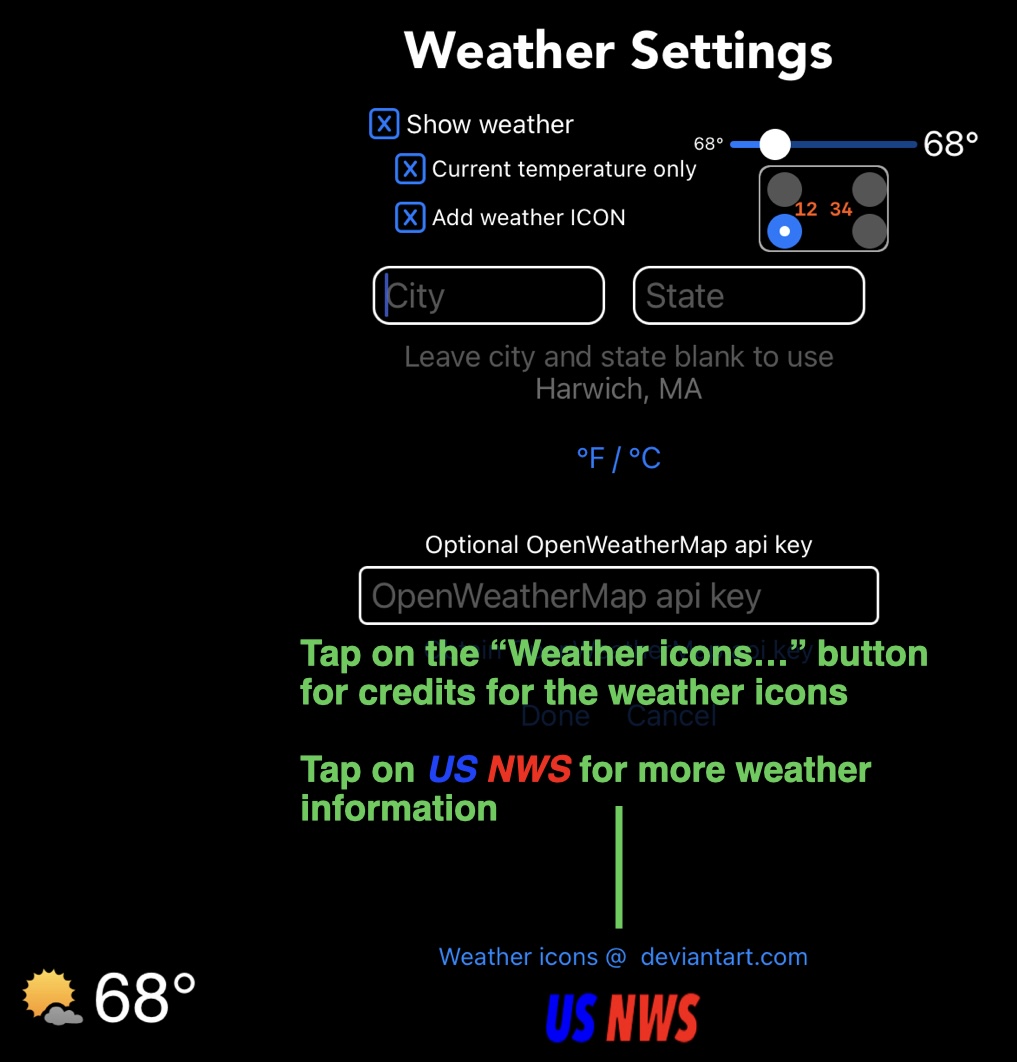 Weather and weather ICON credits
bnClock gets the weather forecast from Yahoo!. Tapping on the Yahoo! icon will open a browser with a detailed weather forecast from the Yahoo! web site.
The weather symbols were created by the folks (Merlin the Red) at Deviant Art. Tapping the Weather icons link will open the Deviant Art web site.
†Swipe right or left works on devices running iOS 12 or earlier. On devices running iOS 13 or later, a swipe down will save and exit Weather Settings.