bnClock Help
Help: About
As with the other bnClock views, swipe right or left† to close the About view. The Done button can also be used.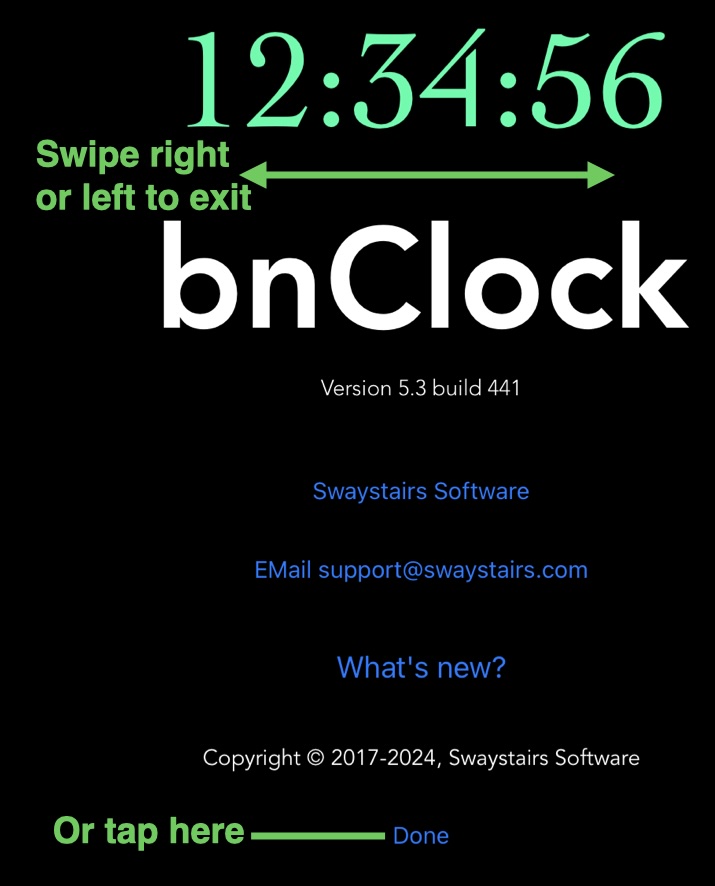 Closing the About view
There are four important bits of information in the About view.
The version and build number, for example: Version 4.3 build 302
A button called Swaystairs Software, which when tapped will open your browser on the Swaystairs web page for bnClock
If your device is set up to send and receive Email, a EMail support@swaystairs.com button, which when tapped, will open an Email addressed to support@swaystairs.com
The What's new? can be used to see what's new in this version of bnClock.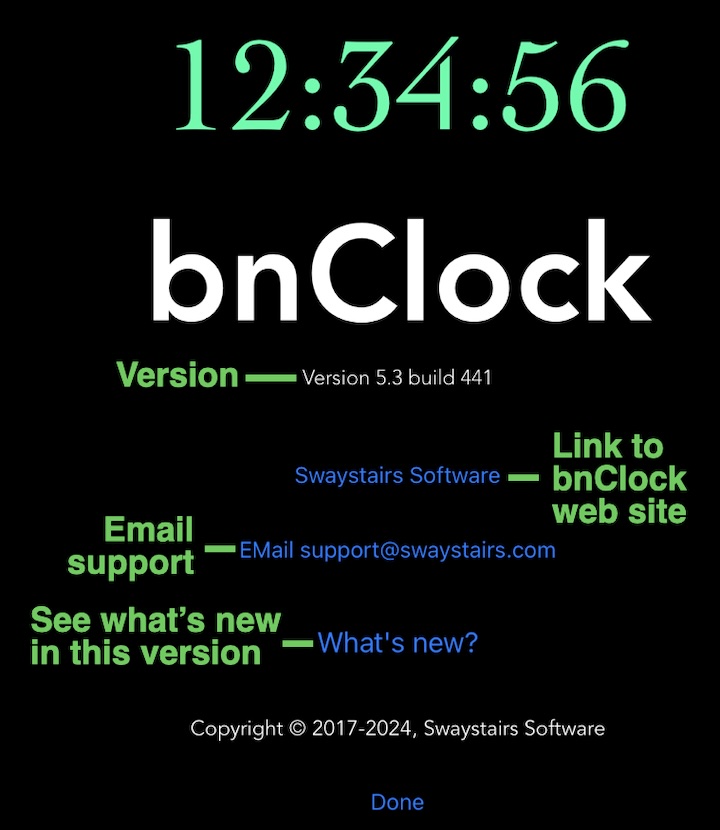 Useful items in the About view
Swipe right or left† or tap the Done button to close the About view.
†Swipe right or left works on devices running iOS 12 or earlier. On devices running iOS 13 or later, a swipe down will dismiss About.